Frank Torre and Mark Davis acquire PuroSystems of Tamarac, Florida to combine forces with Signal Restoration
PuroSystems, Inc., of Tamarac, Florida, a residential and commercial property restoration company with franchise locations across the United States and Canada, has been acquired by property restoration business owners Mark Davis and Frank Torre of Michigan. Mark Davis and Frank Torre own and operate Signal Restoration Services, known for delivering the highest level of customer service and specializing in large commercial and industrial restoration projects throughout the U.S., most notably as the firm brought in by the City of New York following Superstorm Sandy.
"Mark Davis and Frank Torre are both highly respected, experienced and committed owners who are ready to take their companies to the next level. It's a very exciting time to be a PuroClean franchise owner."
Plans call for aggressive expansion of PuroSystems to grow its international footprint from more than 200 locations to become a worldwide player in the disaster recovery business, and expand services to better meet the needs of large commercial and institutional customers. It is the goal of Mark Davis and Frank Torre to double the number of PuroClean franchise locations in the next several years.
PuroSystems operates under the brand, PuroClean, with 34 full-time employees and 232 franchise locations in 34 states and five Canadian provinces, providing fire and water restoration, water mitigation, contents cleaning, mold abatement and biohazard clean up. The locations will continue to operate under the PuroClean® brand, and company headquarters, and a fire and flood disaster training center, will remain in Tamarac, Florida. The company will continue as a sponsor of the American Red Cross.
PuroSystems has 1,500 employees system-wide and revenue of $74 million in 2014.
Mark Davis and Frank Torre have decades of experience running successful companies in the restoration and construction industries. In 2012, they acquired Signal Restoration, founded in 1972, which has become a leader in large property damage cleanups and restoration for residential, commercial, industrial, institutional and historic properties. Headquartered in Troy, Michigan, the company has 150 employees at offices in Michigan, California, Texas, Tennessee, Florida, New York and Kansas, and operates a dedicated national disaster team for quick response across the United States.
Signal Restoration has handled some major cleanup and recovery projects including the mobilization of 900 workers and thousands of pieces of equipment to aid five New York City hospitals, including a level one trauma center, following Superstorm Sandy, as well as recent disaster restoration projects for Anaheim Stadium in Anaheim, California, the Detroit Medical Center and the Detroit Zoo. Signal Restoration also has preferred status with many insurance companies.
In 2014, revenue was in excess of $50 million. In 2013, revenue was $140 million as a result of Superstorm Sandy clean-up efforts.
In the acquisition, Mark Davis and Frank Torre purchased 80 percent of PuroSystems stock with 20 percent remaining with existing shareholders. Davis will become PuroSystems CEO and chairman, and current CEO and chairman David McKinnon will step down, but will remain as a minority shareholder. Torre will serve as vice-chairman and board member. All other members of the PuroSystems management team will stay in their positions.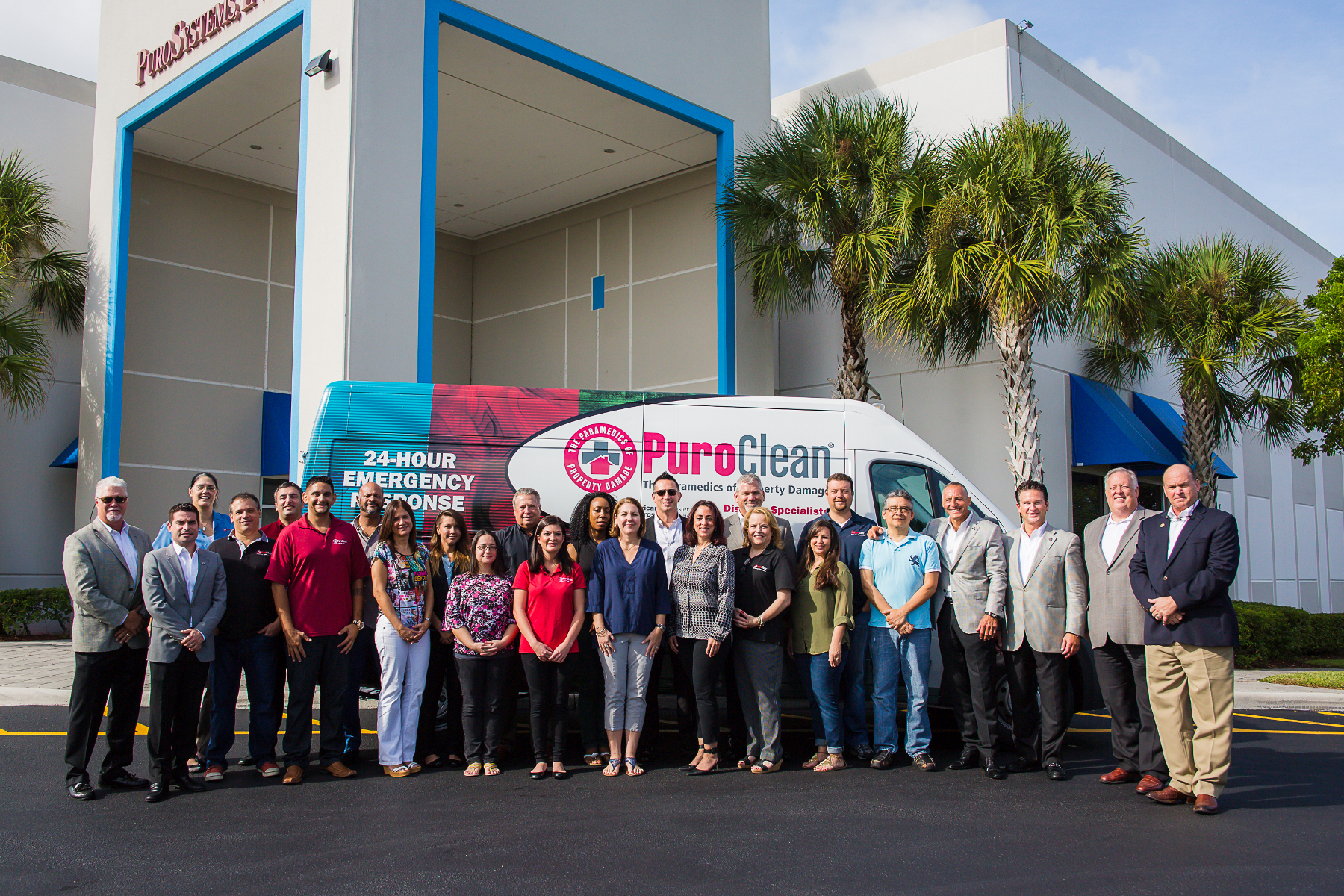 "PuroClean is gaining a new CEO with the vision to continue to grow its offerings," McKinnon said. "Mark Davis and Frank Torre are both highly respected, experienced and committed owners who are ready to take their companies to the next level. It's a very exciting time to be a PuroClean franchise owner."
PuroClean franchise owners will gain access to regional training centers at Signal Restoration's facilities in Clinton Township, Michigan and Orange County, California, with an emphasis on providing a broader range of services to large commercial and institutional customers. Franchise members will also have access to an expanded online training library and will get assistance in expanding preferred provider status among insurance companies and in providing pre-loss planning programs to regional, national, and multi-national companies.
The disaster recovery and restoration industry continues to grow as does new construction and the value of insured property. Natural disasters and increasing threats of domestic terrorism are adding to growth in the sector along with what Davis says is greater sophistication of restoration services as more such companies are becoming full-service providers.
"We look forward to continuing to elevate our capabilities and the value we bring to our customers," Davis says. "We cannot influence Mother Nature. But we can continue to improve our overall customer service and we do that through training and a culture committed to genuine concern for our customers. This we can influence, control and focus on every day."